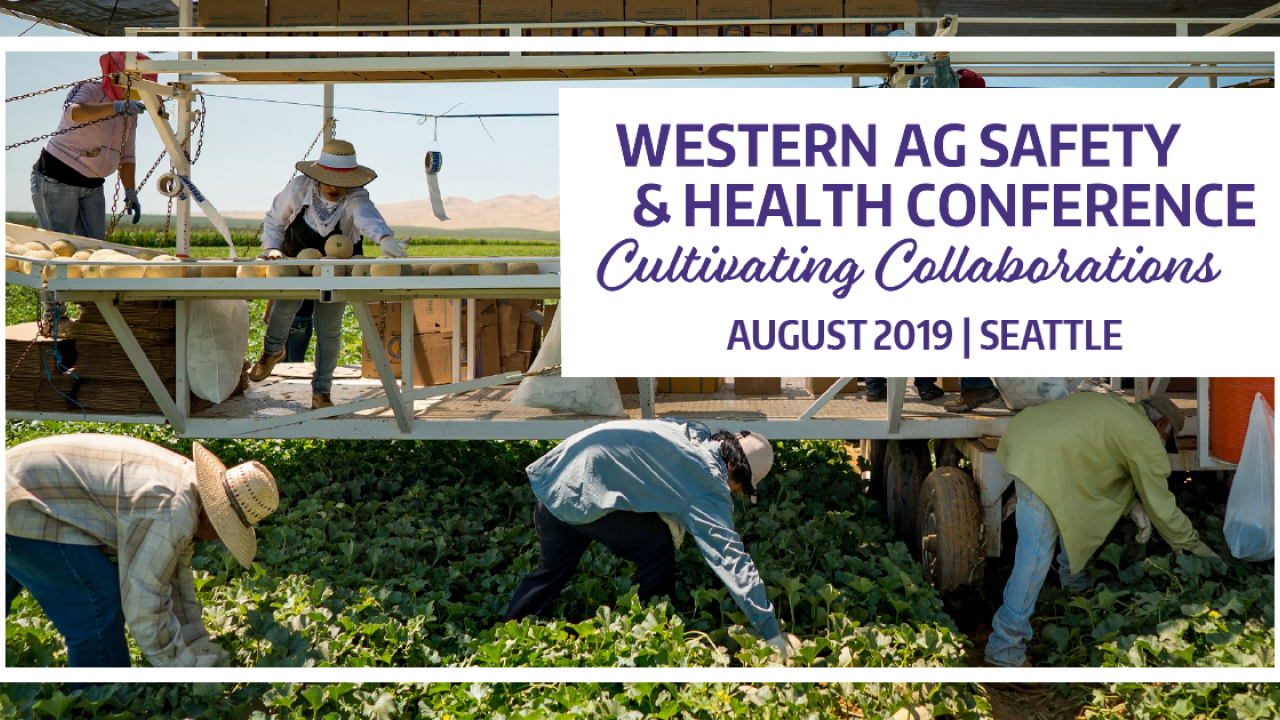 Location
Husky Union Building, South Ballroom, University of Washington campus, Seattle, WA
2019 Western Agriculture Safety and Health Conference — Cultivating Collaborations
This is a rare opportunity for those engaged in injury and illness prevention research in farming, fishing, and forestry. The western US shares a common history with these vital agricultural industries, landscapes, and communities. Likewise, we share common agricultural practices, workforces, and the means to improve conditions.
OUR THEME
Cultivating Collaborations reflects the conference goal to build collaborative relationships and foster the exchange of ideas. Attendees will include academic researchers, students, and extension educators, and a broad range of research partners from community organizations, producers, health care providers, and government agencies.
PROGRAM
The core program, presenters and schedule will be posted January 2019. Our core program addresses forward thinking and innovative research, with thematic sessions on:
Hired and contract workforces
Climate change and health impacts
Animal agriculture and the One Health approach
Surveillance research
Injury and exposure prevention
Best practices in engagement
PARTICIPATE
We invite you to participate in the conference through:
Lightning talks and poster presentations.
Built-in discussion time, including structured Roundtable Discussion Sessions (please contact pnash@uw.edu with your interest in hosting a table).
Joining companion meetings: NIOSH AgFF NORA (morning of 8/7/2019) and Dairy Safety Coalition (8/6/2019).
REGISTRATION & TRAVEL
Registration is now open. Special rates for students and scholarships for research partners.
Cultivating Collaborations is co-sponsored by the five western NIOSH Agricultural Centers, the NIOSH Western States Division, and participation is invited from all partners in the implementation of science, service, and policy.
CONTACT
For questions, please email pnash@uw.edu or call (800) 330-0827. For our media kit, please click here. For more information click here.